Community Affairs
Helping banks and federal savings associations to be leaders in community development finance.
Community Affairs supports the OCC's mission to ensure a vibrant banking system by helping national banks and federal savings associations to be leaders in providing safe and sound community development financing and making financial services accessible to underserved communities and consumers, while treating their customers fairly. Community Affairs conducts outreach and develops publications to support this goal, in addition to:
Contact a District Community Affairs Officer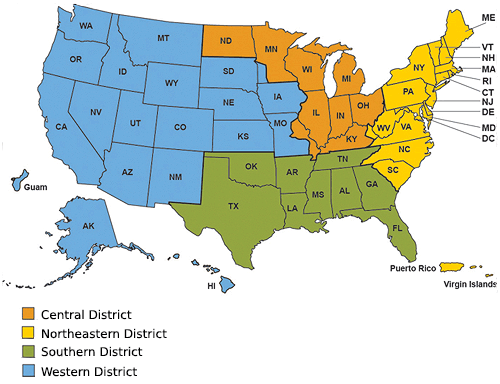 OCC Headquarters
(202) 649-6420
CommunityAffairs@occ.treas.gov
---

July/August 2015 Financial Literacy Update
This bimonthly e-newsletter reports upcoming financial literacy events, initiatives, and related resources of the OCC and other government agencies and organizations.
 

Historic Tax Credits: Bringing New Life to Older Communities
(May 2015)
This updated report describes how the Historic Tax Credit program operates, outlines the risks and regulatory considerations of participation in the program, and discusses how investments in these transactions may be considered under the Community Reinvestment Act..
 

HUD Title VI Loan Guarantee Program
(May 2015)
This fact sheet describes how the HUD Title VI Program can facilitate financing for affordable housing in Native American communities.

Small Multifamily Rental Property Financing
(Spring 2015)
This issue describes what the small multifamily rental housing market looks like, some of the challenges the market faces, and the range of ways that banks and federal savings associations are active players in the market.
 

Bankers' Guide to the SBA 7(a) Loan Guaranty Program
(December 2014)
This updated report describes how lenders can use the SBA 7(a) program to meet the needs of a variety of creditworthy small business customers.
 

Community Affairs Year in Review 2013
The "Year in Review" highlights the Community Affairs Department's national and regional activities to support the OCC's mission. 
Related Links